The crown jewels of the Singapore property market, Good Class Bungalows are the most sought-after properties in the city, and with good reason. With new land only opening up through reclamation projects, the chance to have your own backyard is extremely tempting for those with the resources to make it happen. This also makes them a unique canvas for architects and interior designers, giving them a chance to practice an entirely separate craft from that of styling condominiums. The level of freedom they offer both owner and designer means that they frequently become canvasses for the city's most daring design projects. At MDS Interiors, we want to inspire our clients to be bold when renovating their home, so we've put together this short article of the city's most stunning bungalow makeovers. Read on and discover something that could become a part of your life.
Rediscovering history in Mountbatten estate
 Credits: Home and decor
Owned by the managing director of Estee Lauder Cosmetics, this colonial-era home dates to the earliest days of Singapore's time as a crown colony. Originally built in the 19th century, the house had been in owner Ms Grace Ban's family since 1940, and was beginning to show its age. The comprehensive refurbishment opened up the interior in more ways than one, removing window bars to let in more natural light and altering the room layout to turn a lounge and three bedrooms into a longer living space and a guest room. A lotus pond was dug adjacent to the living room and study with colonial-style bifold doors opening onto the serene and green outdoor space.
Elegance and contrast in Sentosa Cove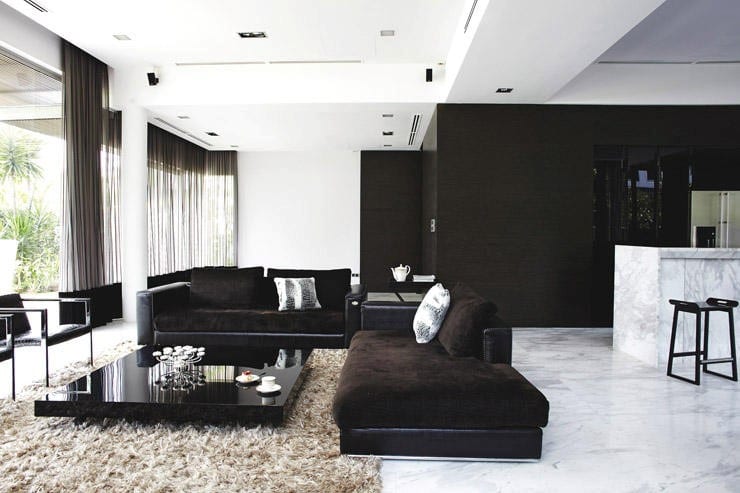 Richly decorated with white marble, cocoa-coloured wood veneer, coloured glass and slate, this tow-and-a-half storey home was refurbished with entertaining in mind. With a single open-plan area for the ground floor, it provides the perfect venue for dinner parties and cocktail evenings, lending a touch of sophistication to even the most casual and easy assembly of good friends. The second floor is given over to the master suite, continuing the theme of blending classical materials with modern design sensibilities for a unique, avant appearance that never fails to impress. Crowned with a rooftop lap pool, this Sentosa Cove home offers a truly exceptional standard of living.
If you're looking to make your bungalow a reflection of yourself, work with a team of designers who understand your vision. Speak to the team at MDS Interiors to find out how we could achieve marvels in your home.