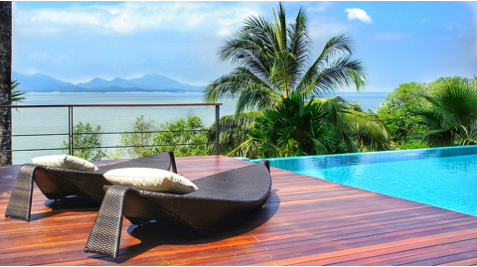 Credit: Pixabay
Singapore homes ooze luxury and architectural innovation. From cutting-edge technology to sleek, elegant designs, every landed property can be customised to suit your needs – and impress visitors.
Your swimming pool should be no different. Your pool should complement your landed property, and keep you cool on lusciously hot days in style. What is more, you should only select the highest quality building materials to ensure your pool stays functional and beautiful for as long as possible.
Below, we offer advice on unique swimming pool designs, and covers to keep pools clean while not in use.
Swimming Pool Options
Sizes and Dimensions
It may seem there are a dizzying variety of options available for swimming pool design, but do not let that overwhelm you. Your primary focus should be on designing a unique pool which is the right size, shape and depth to complement your landed property.
If you have a sprawling, expansive garden, you can install a long, wide pool for gentle swimming and lounging on hot days. Your pool can serve as an attractive centrepiece for your family and guests alike.
With a more petite garden, you are best choosing a dainty pool or one with unique lines to sweep around your property. Although leaves and petals may gather in the water, rich foliage around your pool creates the illusion of a tropical rainforest paradise.
Material Options
Unique swimming pools should be carefully built from the foundations up. Interestingly, concrete is ideal for building a custom pool. With the help of landscapers and designers, concrete can be shaped to whichever layout you desire – and the walls can be painted or tiled to complement your garden aesthetic.
There are, of course, alternatives, such as fibreglass. A fibreglass pool comes as a single shell which can be fitted above ground – ideal if you wish to avoid disturbing your garden's foundations. Vinyl pools are the most delicate; however, what they lack in strength they make up for in safety, with non-slip and algae-resistant qualities.
Water Composition
When building a unique pool, you want to choose your water carefully. You can opt for saltwater, which gives a natural, peaceful swimming experience and is kinder to skin than simple chlorinated pools. However, chlorinated pools have anti-bacterial and anti-algae properties.
For real luxury, you can even opt for mineral-based water which is sanitised without chemicals. Impress your guests with this option – the original Oxidizing Ionization was designed by NASA.
Covers
The perfect pool is not complete without a unique cover to protect it – and to keep your children safe when the pool is not in use. Pool covers reduce evaporation, prolong your pool's lifespan and keep your water cleaner. Choices include:
Solar Covers
This absorbs warmth, uses cutting-edge technology and is easily installed. Thermal covers are a similar option, and are perhaps more durable than solar ones in the intense Singapore sun.
Automatic Covers
One of the most expensive options, these can be opened and closed at the touch of a button – perfect when entertaining guests on your patio.
Safety Covers
These can support your weight and are safe to walk on, and so are particularly useful if you have small children.
Ambience
Do not forget the most important part – ambience. Soft, tranquil lighting makes your pool glisten in the evenings and turns your patio into a romantic paradise. Unique pools are also enhanced with luscious, colourful flowers and ornaments, and features such as underwater lighting and solar-powered temperature control.
Whether you want a king-sized, grand pool or something more petite, unique swimming pools require careful thought and design. But in just a few small steps, you can sculpt the pool of your dreams.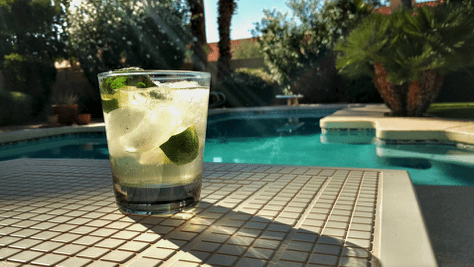 Credit: Pixabay