Mark Lim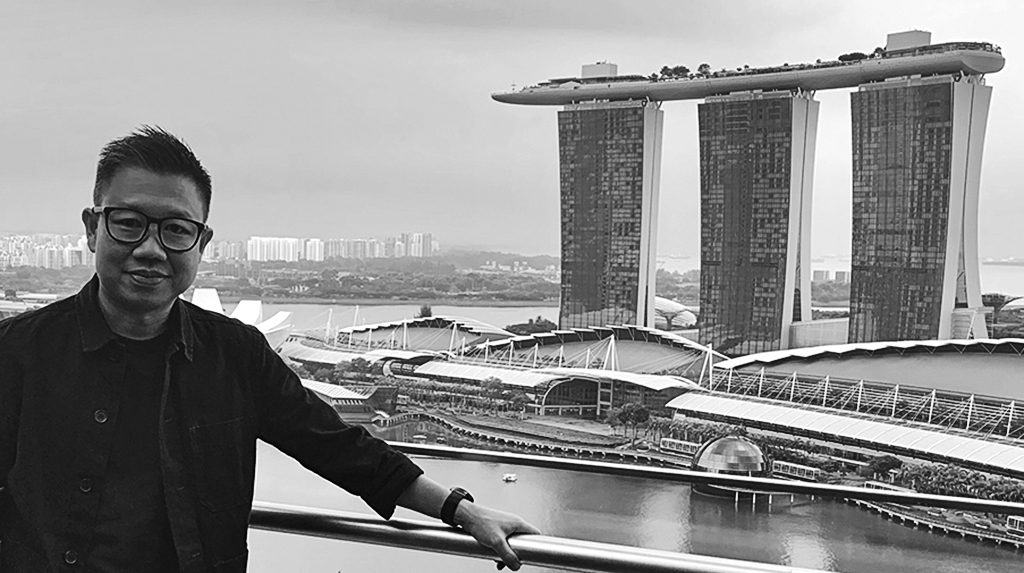 Dream. Mark is a new-age renaissance man – his poly skills span across a gamut of subjects including mechatronics, environmentalism, visualisations, education and his first love: interior design. Being a self-starter at heart, over the years, he has founded successful businesses like Spiral (renewable energy), Ocular Production (interior visualisation) and MDS (interior design & build). A decade of experience with Ocular Production, working with celebrated international designers, architects and developers have further broadened his design acumen and exposure. Some of the projects that he was personally involved include Dubai Mall, Intercontinental hotel (Nanjing China), Pearl Continental (Lahore Pakistan), Sheraton (Perth Australia), Conrad (Koh Samui), Formula One Singapore Grand Prix 2008, JW Marriott (New Delhi), Doubletree Hilton (Atlanta), Radisson Blu Hotel, Westin Turtle Bay (Mauritius) and Ritz Carlton (Cleveland).
Since assuming his role as design director in MDS, he has worked on some of the most prestigious addresses in Singapore – Reflections at Keppel Bay, Belle Vue Residences, Dleedon, Ardmore 3, Ardmore Park, Gramercy Park, Marina Bay Suites, Tomlinson heights and GCB (Good Class Bungalow) projects.
Mark is one of the best and sought after interior designers in Singapore for luxurious interiors. His multi-faceted background has enabled him to develop his own unique design flair – Uber Eclectism – assimilating the best of ALLs into his blend of creativity while meeting his clients' functional needs.
Other Directors
Dominic Chee
Operations
dominic@mdsi.com.sg

Susan Soh
Projects
susan@mdsi.com.sg